The sun burnt bright this weekend. Shirt off, diggin' my potatoes. And onions. "Bikini girls with Machine guns" playing on the iPod set to Genius mode – finding songs I never knew I had.
Late afternoon, fellow hot-rodder Glen arrives and discusses the dirt a while. Helps drag home the uprooted crop in exchange for a cup of tea. And vegetable crumble with roasties. And a skiffle night out. And crackers, cheese, and home-made pickles washed down with Jim Beam into the small hours. And so to bed. Pickled.
Waking, back aching, more sunshine a-plenty. Sunday morning, off to meet Charlie Yapp at our local early Ford vendors, with fellow modifiers and rebuilders of all things flathead.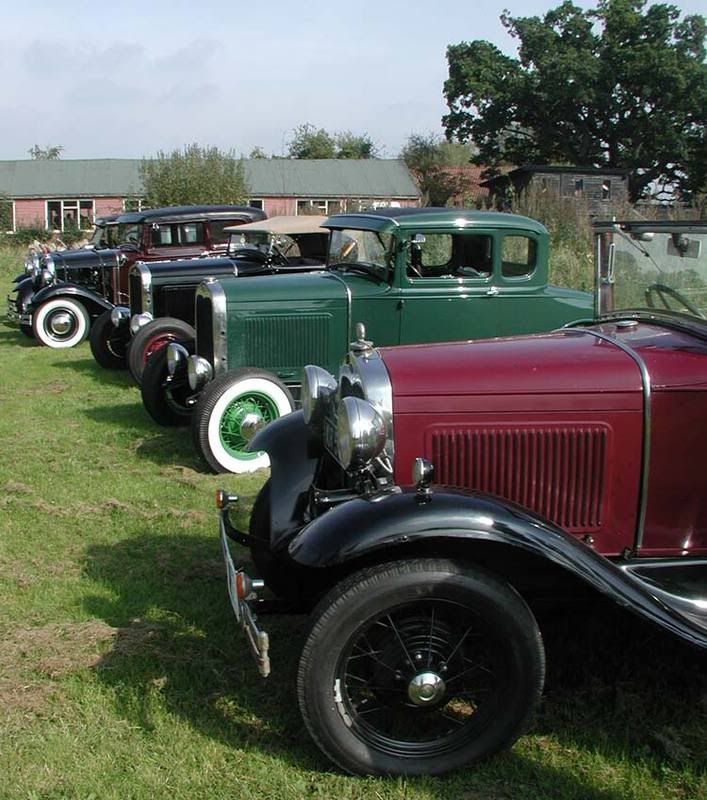 The Secrets of Speed Society on the Suffolk border. Enthusiastic fellow, purveyor of Scalded Dog speed equipment, fresh in from the Mid-west, happy to share our obsessions with obsolete engines and valve gear.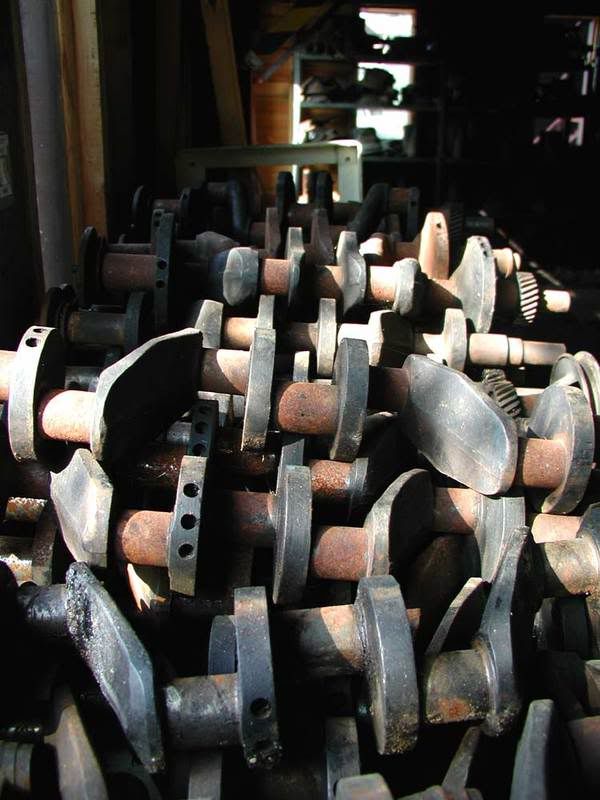 All aboard, we motored over for tea and buns with some bloke - name o' Pete. Sitting amongst the apple trees. Let us sit in his racing T's and make like we were going reeee-al fast.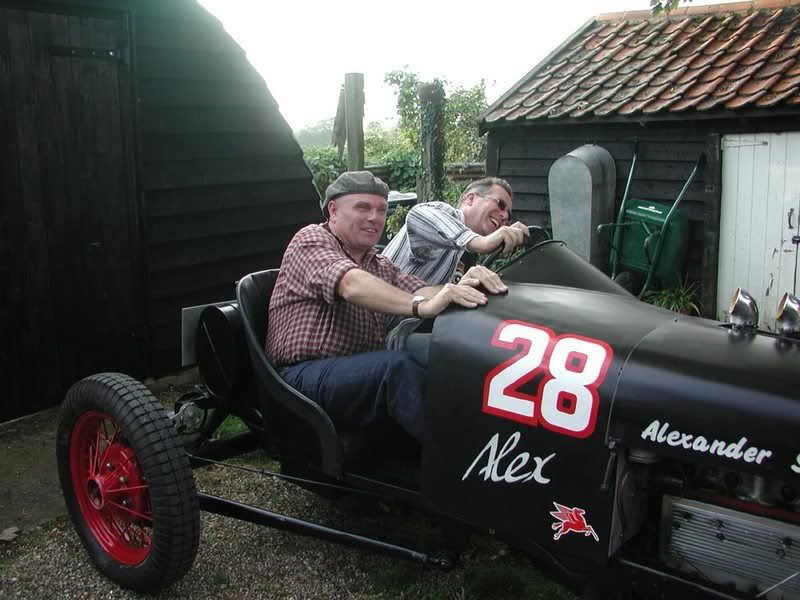 Lovely. Sun sinking and we scatter into the approaching evening. Coupes and roadsters to the south, two lonely Cee-dans chugging northwards. Couldn't resist a hammer down blast past Nick's Vicky - rushing ahead out of sight just to pull over and sit on the luggage rack reading my complimentary copy of "Secrets" magazine.
Blust, 'ow we larfed bor!